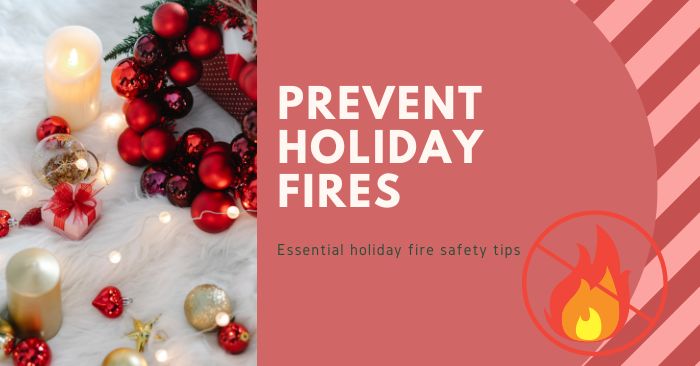 The holiday season can be filled with happiness and cheer. As the weather gets cooler, beautiful lights, ornaments and candles are brought out. Unfortunately, the holiday season is also prime time for household incidents like fires. With some basic safety measures, you can still enjoy the holiday cheer without putting your home in danger.
Which activities are a major source of holiday fires?
The national fire protection association reports, during December, holiday tree fires are a major reason for home fires. Oftentimes, old wires or candles are placed too close to the trees, which makes them catch fire.
Cases of electrical fires also rise in the month of December. Many households have multiple lights and gadgets hooked up to the power supply. This in turn can overload the circuit, which may start sparking a flame.
How to prevent fires during the holidays
Here are a few ways to avert possible holiday fires this season:
Check electrical lights for rust and breaks. Throw them away if they're worn.
Place candles away from holiday trees to prevent the flame from going astray.
Avoid using dry and neglected holiday trees. If caught on fire, dry trees are more likely to spread the fire quicker.
Other holiday safety tips
If you're using space heaters, make sure to keep the device away from cloth and other materials. Turn off the device when it's not in use. Always place candles on a flame resistant surface, and never leave an open flame unattended.
By being vigilant, you can prevent holiday home fires while still enjoying all the warmth of the season.